Mother's Bistro & Bar is located in the heart of downtown Portland, easily accessible from all directions with lots of parking nearby. Separate dining areas provide warm and cozy atmospheres each equally inviting, with gilded mirrors and crystal chandeliers glowing with warm light.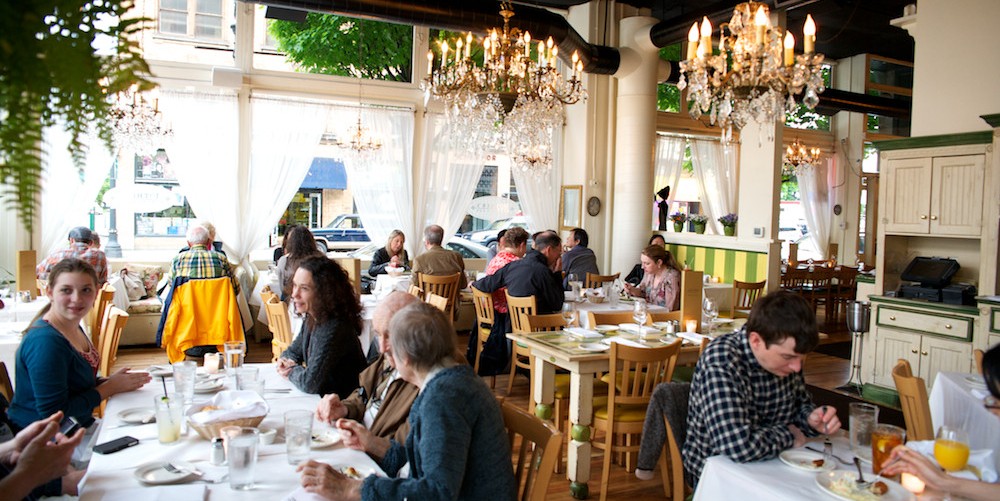 The bright and sunny dining room in shades of yellow and green with gold accents make for a warm and fuzzy dining experience for all, from families with young children (there's even a play area!) to couples sharing a night on the town.
The Velvet Lounge, our sultry bar, is the "dark side" of Mother's, with gold and black flocked wallpaper and comfy banquettes in addition to even more crystal chandeliers and mirrors, making it a perfect spot for a happy hour bite or pre- or post-theatre cocktails.