Michaela Bancud  /  Monday, February 11, 2019
Valentine's Day events are happening all across the city, including the new Mother's Bistro and Bar at Embassy Suites Hotel at 121 S.W. Third Ave.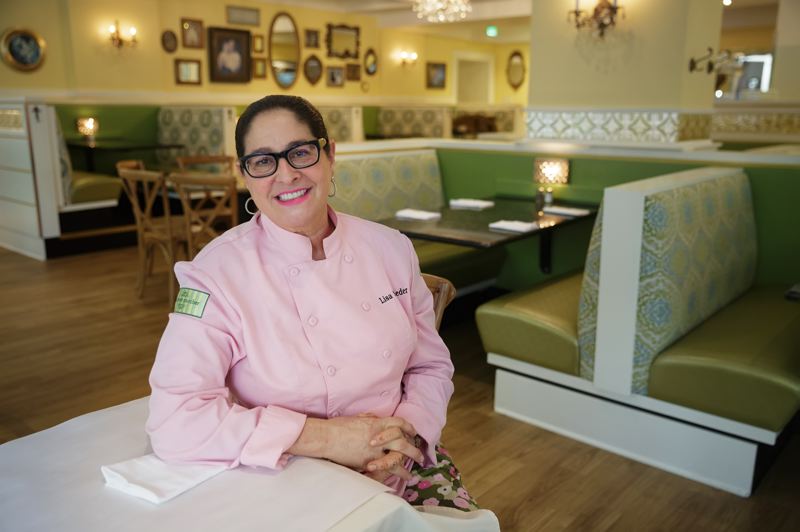 On Valentine's Day, a person's style can go lots of ways depending on mood and bank account: Stay tucked in at home and order a heart-shaped pizza; splurge on a three-course dinner with bubbles and champagne in a candlelit restaurant, or sling Cupid's arrow into a can of Baerlic Brewing's Pancake House all by your lonesome.
Whichever way you choose, Portland's bar and restaurants have you covered on Valentine's Day, Thursday, Feb. 14:
A Mother's love
After 19 years in its original spot, chef Lisa Schroeder, the tour de force behind Mother's Bistro and Bar, moved her staff and restaurant to a grand new space at the Embassy Suites Hotel (the historic Multnomah Hotel to Portland historians) at 121 S.W. Third Ave. The reason, Schroeder says, is so "Mother's Bistro can live on forever."
Breakfast is served 7 a.m.-2:30 p.m. Monday-Friday and 8 a.m.-2:30 Saturday-Sunday. Lunch is served daily 11:30-2:30 p.m.; and dinner is served 5:30-10 p.m. Monday-Thursday and 5-10 p.m. Friday-Sunday.
One of the best things about the new Mother's? No more waiting for a table. But on the off chance there is a line, Mother's staff serves their guests coffee in the adjacent hotel lobby, where comfortable wingback chairs await.
The new, l-shaped dining room is butter yellow and brings many of the best touches from the previous place: gilt-framed mirrors hung salon-style, wall sconces and chandeliers. The pastry case, where Mother's host Carter Isom was stationed on a recent night, is filled with house-made desserts like tiramisu, cheesecake and coffee cake. Lunch and dinner menus feature the nurturing Italian and Jewish comfort foods diners expect and depend upon: meatloaf, pot roast, matzo ball soup and schnitzel.
New additions include a few healthy options like bistro bowls, but that's never been the point of Mother's. Appetizers such as mini hotdogs wrapped in pastry dough and lox spread on crostini had guests crying out for mama during a recent visit. So grab a cozy banquette and raise a glass to the new Mother's, where it's always been about the love….